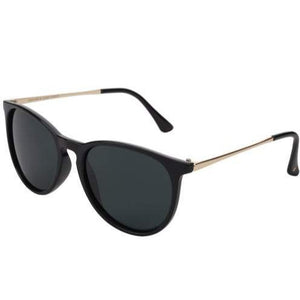 Glassy Sierra Polarized Sunglasses - Black / Gold
Crafted from polycarbonate, polarized lenses eliminate the amount of reflecting light to help reduce glare and increase visual clarity.
Blocks 100% of UVA and UVB rays and is impact resistant.
Spring hinges Adds an additional 30 degrees of flex to help relieve pressure behind your ears.